Fathers' Rights In California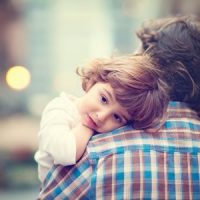 A common misconception lingers on that a mother's rights trump the rights of a father. While historically many laws were developed and enacted with an eye on protecting the status of mother and child within the family unit, that same need is not as apparent in the modern era. Today, a devoted, good father does not need to worry that a court will blindly side with the mother of his children and not take the entire situation into account when making rulings. California, in particular, guarantees many rights to fathers provided that the best interests of the child are always served.
Particularly as we enter into the holidays, fathers should seek to recognize and understand what rights they have to see and interact with their children. Generally speaking, unless there is a legitimate reason to believe otherwise, a family court will recognize each parent to have equal rights to request custody of a child and exercise visitation agreements. Though there may be roadblocks to overcome, a father who understands what rights are available to him is more likely to successfully pursue those rights and integrate himself in his children's lives
Visitation Rights
California allows for parents to create flexible visitation schedules that consider both the parents needs, as well as what the child may need depending on their age. For example, if the mother has primary custodial rights of the child, the court may elect to grant the noncustodial parent extra time with the child on weekends, holidays, and school breaks. This enables the noncustodial father figure to spend more time with their children, while at the same time not overly disrupting the child's school/life routine. A court may also elect to grant the child more time with the parent of their same gender as the child grows.
A father who has not yet established his paternity must first obtain court recognition of his paternity of the child and file for legally established parental rights. If a married woman gives birth then her husband is presumed to be the child's father. Alternatively, men can seek to declare paternity via legal recourses.
With very few exceptions it is illegal for one parent to prevent the other parent from seeing their child. Barring visitation in this way is serious and the court can impose very serious consequences on the violator. Most parents only act with the best interests of their child in mind. All the same, it is very, very important that you pursue any visitation ban through the proper legal channels.
When crafting a visitation agreement consider building in the following aspects to ensure a smooth path forward:
Build in frequent contact with both parents – aim to include both parents in all aspects of life such as school events and extracurricular activities.
Define the meaning behind visitation schedules. What does the term "day" mean? Drop off the night before? Drop off by 6 am? What about the term "morning"? Anytime before 12 pm? Ensuring clarity from the
Child Custody
There are two items when you discuss custody of a child. There is physical custody as well as legal custody. While parents can craft their own custody agreements, both parents should be aware that for the agreement to be binding it must be approved by a judge. Without such an agreement it becomes difficult for a court to enforce various provisions of your agreement, since it was never submitted to the oversight of the court.
Contact Cardwell, Steigerwald Young LLP
The experienced San Francisco child custody and visitation lawyers at Cardwell Steigerwald Young LLP know how to guide fathers through the legal process of establishing and enforcing their rights. Contact our office to speak with one of our attorneys today.
Sources:
divorcenet.com/resources/paternity-california.html
jdsupra.com/legalnews/child-custody-summer-travel-checklist-9170988/