Charlie Young
Partner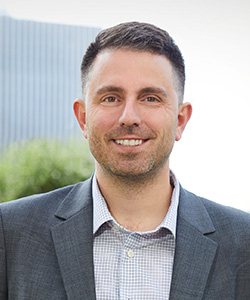 Charlie has extensive litigation experience, having litigated more than 100 contested hearings and various jury trials. Although Charlie practices all areas of family law, his practice now focuses on high-asset dissolutions, including those which may require collaboration with business counsel, estate planning counsel, and/or criminal counsel. Charlie practices in all Bay Area Counties, including but not limited to San Francisco County, San Mateo County, Santa Clara County, and Alameda County.
Charlie believes that no two family law cases are alike and that each case requires a clear understanding of his client's needs and ultimate goals in order to achieve the best outcome, whatever that may look like for a particular client. For many clients, this may include proactive measures such as prenuptial agreements or advice and counsel regarding the implications of marriage in California. For others it may include drafting postnuptial agreements or transmutation agreements. Charlie encourages clients not to view these measures as an indication that a divorce may occur in the future, but rather as a way to provide certainty and to maintain harmony in the unlikely event those documents become needed.
Charlie also provides advice and counsel for clients who are considering ending their marriage, as well as for clients who wish to engage in alternative dispute resolution (ADR), such as mediation and/or co-parent counseling. Charlie recognizes that these informal approaches may not be right for all cases, but he believes that mediation can be a faster and more affordable approach for many clients who wish to remain amicable with their spouse, even amid a divorce or custody matter.
Where informal settlement or ADR is not appropriate, Charlie is well-prepared to engage in complex litigation, including representing high-asset clients in matters related to business valuations and division, calculating and dividing equity compensation, and forensic accounting and financial tracing. Charlie also represents clients facing contentious custody matters, including domestic and international relocation cases. Charlie is experienced in complex domestic violence cases, including those which require forensic evidence and the use of leading national experts.
When Charlie is not at work, he enjoys spending time with his friends and family, including his husband and their two dogs, Wellington and Bailey. Charlie is an avid traveler and lover of the arts, and he enjoys exploring new destinations and trying new cuisines.
Awards and Distinctions
2020, 2021, 2022, 2023 Rising Star, Super Lawyers Magazine
Witkin Award for Academic Excellence, Constitutional Law
Professional Associations and Memberships
State Bar of California
State Bar of Washington (inactive)
U.S. District Court, Eastern District
Bar Association of San Francisco
State of Oregon (inactive)
Education
University of the Pacific, McGeorge School of Law, J.D. 2013, with distinction. Trial and Appellate Advocacy Certificate
University of Salzburg, 2011, Human Rights Seminar with Justice Anthony Kennedy (Ret.)
University of Pittsburgh, B.A., Public Policy & Hispanic Languages and Literature, 2009