Alex Cardwell
Partner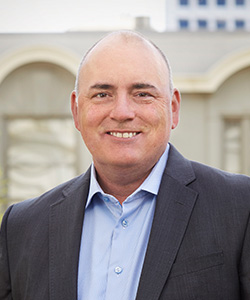 Alex Cardwell has been practicing law for over 16 years, focusing on family law matters exclusively since 2004. Alex has experience in all aspects of family law including divorce, child custody and visitation, support, paternity disputes, Marvin actions, post-judgment issues, and prenuptial agreements.
Alex has effectively, and tactfully resolved numerous cases involving complex legal and financial issues. He has represented a diverse range of clients, including technology executives, scientists, investment professionals, attorneys, doctors, engineers, entrepreneurs, musicians, school teachers, stay-at-home parents, actors, and their spouses. While Alex has substantial litigation experience, he makes every effort to pursue resolutions out of court if possible. He gathers sufficient information to identify the issues in clients' cases, communicate what the options are, and help make an informed decision about the best path forward. Whichever course of action is best, Alex will vigorously advocate on his client's behalf to help you achieve the best possible result.
In addition to helping clients, Alex serves as a mediator and volunteers with both the San Francisco and San Mateo Superior Courts. Outside of the legal world, you'll find Alex doing something active with his family like playing soccer, going for a hike, or taking their dog for a walk at the beach.
Awards and Distinctions
Certified Family Law Specialist, California State Board of Legal Specialization
Professional Associations and Memberships
State Bar of California
Bar Association of San Francisco – Family Law Section
Bar Association San Mateo – Family Law Section
Speaking Engagements
Google, Family Law Issues in the LGBT Community
Education
University of San Francisco School of Law, J.D. 2002
University of California at Davis, B.S. Environmental Policy Analysis and Planning, 1992