Can I Stop My Child From Seeing Their Other Parent?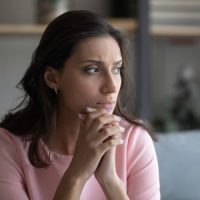 If you are going through a divorce or other relationship dissolution that involves custody of minor children, you are fully aware how the dissolution of the existing relationship substantially changes the lives of both the children and the parents. Most parents want to maintain a good relationship with their kids post-breakup, and that almost always involves some kind of shared custody arrangement between parents. But what happens when your child's other parent improperly limits your time with your child, or encourages the child not to see you? Conversely, what if you believe you are doing the right thing by your child to further limit the time your child spends with their other parent? Is that allowed?
As a general answer to all of the above: usually, one parent does not have a legal basis to limit the other parent's time with their child unless a court order directs otherwise.
What if There is no Court Order?
Even if there is no court order in place, parents are still not justified in improperly interfering with a parent's time with their child. The parent who believes their rights are being violated has several options they can pursue in response, including:
A petition to the court for primary physical custody of the child. The court will consider the background of the situation before it. If the court finds that one parent's actions amount to concealment or even abduction of the child, then the court may entertain a request for primary physical custody to be granted to the non-offending parent. That parent may even be granted sole custody, dependent on the circumstances. The best way to preserve your own rights is often to respect the rights of other parties.
The frustrated parent may also be granted financial compensation for attorney's fees under Family Code 271. If the court finds that one parent improperly kept a child from their other parent, or took unreasonable positions during custody hearings and forced the parties to interact in resultant litigation and court proceedings, that parent may be sanctioned and required to pay.
What if the Other Parent Claims it is the Child's Choice?
There are certain, very legitimate reasons that a child may not want to see their parent. This article will not discuss these issues, such as abuse or neglect. Instead, this section is meant to address those situations where you suspect the other parent is improperly influencing your child to not visit. This can also be known as parental alienation.
Parental alienation can be difficult to combat, and difficult to prove. However, a parent cannot simply deny the other parent access to the child and state that it is because the child does not want to spend time with them. Absent some pretty serious circumstances, a parent has a right to see their child, and children generally benefit from having multiple adults in their lives to provide them with care.
If you do feel that you need to limit time your child spends with the other parent, you should consider pursuing an order from the court that sets those terms.
Contact Cardwell, Steigerwald Young LLP
The San Francisco child custody and visitation lawyers at Cardwell, Steigerwald Young LLP can aid you in your pursuit for parent time. Contact our office today, our knowledgeable attorneys are standing by to discuss your case.
Sources:
ajc.com/politics/warnocks-ex-wife-takes-legal-action-over-child-custody/UNI2QB7HQ5CVJMIIYSBGWD37FQ/
leginfo.legislature.ca.gov/faces/codes_displaySection.xhtml?sectionNum=278.5.&lawCode=PEN