Mediation Vs Arbitration In Divorce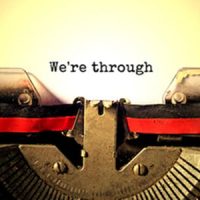 When thinking of divorce, most people's minds automatically jump to sitting in court before a judge and participating in a kind of trial. While this is a reality for many, many people going through a divorce, there are alternative forms of dispute resolution that you can pursue. The two most common are arbitration, and mediation.
This article aims to discuss the basics of arbitration and mediation – how the two processes compare, and what may be a better fit in a specific situation.
ARBITRATION vs Mediation
In divorce arbitration, the parties agree to handle the matter outside of the traditional divorce court process. An outside party will meet with both sides, the moderator passing a binding judgment on the divorce agreement between the parties.
Both spouses will have the opportunity to present their case and the moderator, acting as an objective third party, will make a final judgment on custody, division of property, and any other areas of conflict.
The primary difference between arbitration and traditional court is that the arbitration process will be far less formal.
Mediation is a legal tool that is often used in civil cases such as divorce or child custody matters. In mediation the two sides come together to work with a third party moderator in the hopes of coming to a mutually agreeable agreement on the issues at hand.
Parties going through the mediation process should expect the mediator to speak with both parties and help guide the group toward an agreeable conclusion.
Because of the interactive nature of the mediative process, this tool may not be the best option for spouses who are battling through a highly contentious divorce. However, if both parties are amicable and willing to compromise then mediation can be a valuable tool in many family law cases.
DIFFERENCES Between Arbitration and Mediation
Both the arbitration and the mediation process share many similarities. However, the biggest key difference between the two is that an arbitration will end with a legally binding agreement. A mediation will not.
Mediators do not rule/make final judgements on the issues at hand. They help guide both parties toward an agreement between them. It is ultimately up to the two parties to draft an agreement that they mutually agree to and to sign and adhere to the agreement.
Arbitration, on the other hand, is more similar to traditional litigation. Both sides present their case, lay out evidence, and may even call witnesses. The difference is, instead of standing trial in front of the judge, your case will be presented to an arbitrator – typically an outside attorney or even a retired judge. The arbitrator then passes down a legally binding ruling.
WHY CHOOSE Alternative Dispute Resolution?
Alternative forms of dispute resolution can offer a number of advantages, such as cost savings, simpler rules, less formality, greater flexibility with scheduling, and time savings.
WHICH Option IS RIGHT FOR YOU?
The answer to this question is entirely dependent on the details of your case and how amicable you and your former spouse can be during the process. Low-conflict divorces are often very well served by the mediation process. Both sides work together, giving each party more of an ability to tailor-make the divorce agreement into something that works for them. But if you and your spouse can't be in the same room together without going at each other, pursuing mediation may not make sense for you.
Arbitration has the advantage of being shorter and less formalized than a traditional divorce trial. However, the parties should bear in mind that arbitration is a formalized process and is legally binding – you cannot simply walk out halfway through. Before pursuing arbitration you need to make sure you understand what you are committing to.
Contact Cardwell, Steigerwald Young LLP
If you are facing a divorce action and are unsure of what your next steps should be, contact one of the distinguished San Francisco divorce lawyers at Cardwell, Steigerewald Young LLP. Our experienced staff can help navigate you through any wrinkle your divorce case may send your way.
Sources:
courts.ca.gov/programs-adr.htm
lacourt.org/division/civil/pdf/ADRPackage.pdf