What Does Child Support Cover?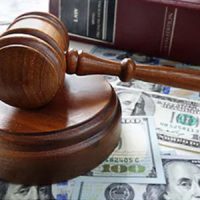 No matter your age, cultural heritage, financial situation or educational accomplishments, all divorced or separating parents can agree on one thing: raising a child costs money. Quite a lot of money. Accordingly, when parents make the decision to dissolve their relationship, the California court systems come in with a baseline expectation that both parents must contribute toward the cost of raising their children. To calculate how much child support should be paid the California court considers the incomes and expenses of both parents and the amount of time that the child spends with each child as well.
This article aims to help parents better understand what is meant to be covered by child support payments in California.
What Does Child Support Cover?
The California court system comes in with a basic presumption that both parents should equally support their children. However, it is important to remember that "equally support" does not necessarily mean both parents pay one another the same amount of support. Every family dynamic is different, and there are many things that go into raising and supporting a child. While each parent will be equally responsible for supporting their child, one parent may make substantially less money than the other. One parent may have the children with them the vast majority of the time. There are a number of factors that California will take into consideration when they make a child support order, and the court will endeavor to be fair to both parties while always, always keeping the best interest of the child as the highest priority.
The monthly expenses that California will consider when conducting their child support calculation include the following:
Basic cost of food, shelter, and clothing
Health insurance premiums
Childcare
Education
Medical expenses
Extracurricular/entertainment expenses (music lessons, sports, etc.)
Time and Money
There may be situations where one parent has the child the vast majority of the time – such as when one parent has physical custody rights and the other parent has visitation rights. In such cases, the court believes the parent with custody contributes to the support of the child by providing for the child's housing, food, and other daily expenses associated with raising the child. The court will presume that the parent with visitation rights does not contribute to those costs, and so the child support order is meant to have the other parent contribute to those expenses via the child support payment.
When both parents share physical custody, the court calculates what amount it is fair for each parent to contribute based on a calculation that considers each parent's income and expenses.
Parents will be expected to support their children financially until adulthood. Accordingly, child support payments will continue until the youngest child of the couple turns 18, marries, joins the armed forces, or otherwise establishes themselves to be emancipated from their parents. If a child is still attending high school, child support payments will be continued until age 19.
This is not to say that child support orders cannot be adjusted through time. Certain changes in circumstances can lead to an alteration of the amount of ordered child support. Contact an experienced attorney to receive advice on your own, specific situation.
Contact Cardwell, Steigerwald Young
Our experienced San Francisco child support lawyers can help you receive the legal counsel you deserve. Contact our office today to discuss your child custody, or other family law issues.
Sources:
childsupport.ca.gov/guideline-calculator/
sfchronicle.com/opinion/openforum/article/California-driver-license-suspend-17587046.php