Are College Expenses Accounted For In A California Child Support Agreement?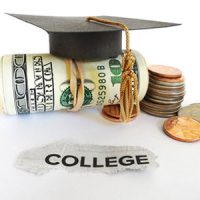 In the midst of divorce proceedings you may ask yourself: how do I ensure my child's best interests are protected throughout this divorce? What situations do I need to account for? Will my divorce and child support agreement account for any educational costs, such as a child's college tuition?
In California, child support typically ends when the child reaches the age of majority: 18 years old. However, the law (at California Family Code Section 3901) states that child support will continue for a child who has reached 18 years of age if they are unmarried, a full-time high school student, and not self-supporting, either until the child graduates from high school or turns 19 years old.
While the above is the general rule for the length and termination of child support, there is nothing limiting a parent's ability to craft a mutual agreement that provides for additional support beyond the age of majority. Particularly common are agreements related to children's educational expenses. The law concerning the age of majority will act as a default to cut off any obligation to provide further support for a child, to include educational expenses, in most circumstances. A typical child support agreement does not cover expenses such as tuition, books and fees, room and board, etc. However, parents can make it so their divorce agreement also contains an agreement as to how the parents will support the child through the child's pursuit of a college education. If the divorce agreement is crafted to include an agreement on who would pay college costs, or that child support would continue throughout the time that the child is actively pursuing a college degree, then the obligation to pay will follow the terms set forth in that agreement, rather than being terminated at the time the child reaches the age of majority.
When to Implement an Agreement on Education Costs, and What to Consider Including
An additional support agreement pertaining to supporting a child through the college years is typically made at the same time as any divorce or custody arrangement agreement.
As you craft this additional agreement, it is easy to remember the big-ticket items. But remember to account for potential nuances and other costs down the road. For example, consider the following:
Does the agreement account for paying for college prep, or the cost of college entrance exams?
Does the agreement consider how costs will be divided if the child attends private vs public school? In-state or out-of-state universities?
How do you want to schedule the support payments? Is there a specified schedule?
Should guidelines be built in to account for the type of housing the parents will pay for, or a set number for a percentage of the rent cost?
Are there any prerequisites to continue the support payments, such as a number of credit hours taken per semester? Maintaining a certain GPA?
Does the agreement consider what will happen in the case of the child taking a "gap year"?
Does the agreement address how "extra" costs, such as a study abroad, will be handled?
Does the agreement include terms that dictate how any future modifications to the agreement must be pursued?
Contact Cardwell Steigerwald Young
Drafting a comprehensive Divorce and Child support agreement is complicated. Our experienced San Francisco child support lawyers at Cardwell Steigerwald Young LLP provide advice and invaluable assistance, particularly when it comes to crafting a support agreement that deviates from the norm provided under California law. Contact our office today to discuss your situation and get the expert advice you deserve.
Sources:
leginfo.legislature.ca.gov/faces/codes_displaySection.xhtml?lawCode=FAM&sectionNum=3901.
caselaw.findlaw.com/ca-court-of-appeal/1663344.html