What Does It Really Mean To Pursue "Full Custody"?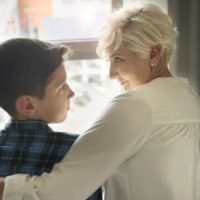 When entering the divorce process, many parents decide that they want to pursue "full custody" of their children. But what does that term, "full custody" really mean? Whether you yourself have decided to pursue full custody of your child, or you've been notified that your ex-partner is pursuing said custody, here's what you need to know to fully understand what that term means for you and your family.
Custody Types
California follows the same custody structures as most states: there are two separate categories of "custody":
Legal Custody
Physical Custody
If one parent is granted "full custody," this means that one parent has been granted full legal custody and full physical custody of the child. The other parent does not have custody. A final custody decision can grant "full custody" to a parent, but more frequently both parents will share joint legal and physical custody.
Legal Custody
"Legal custody" is the right of a parent to make decisions for the child regarding their health, safety, and welfare. This includes important decisions like when to seek medical care, what kind of medical care to pursue for the child, what church they will attend, extracurriculars they will be involved in, etc.
Because there is a strong presumption that in most cases a child benefits from having both parents involved in their life and upbringing, parents should expect that the court will initially default to a presumption that both parents should be granted "joint" legal custody of the child. Unless one parent has evidence to firmly establish that they have already been acting as the sole legal guardian and simply want a court order to make it official, a parent should expect an uphill battle to convince a court that the other parent should be sidelined. However, there are exceptions to this, and the court can award sole legal custody to one parent if and when the other parent is deemed unfit to make these decisions due to issues such as abuse, drug or alcohol abuse, or severe mental illness.
Physical Custody
"Physical custody" refers to the right for the child to live with a parent. If granted sole physical custody, the child would ordinarily only live with the parent granted sole physical custody. This can have profound effects on the child, such as determining where the child will be enrolled in school, and if one parent is granted sole physical custody it will make it much more difficult for the non-custodial parent to fight certain actions, such as the decision to move the child out of the area.
However, parents should keep in mind that even if one parent is granted sole physical custody this does not mean that the other parent has no access to the child. A parent with sole physical custody should expect that the other parent will be granted visitation rights, barring a compelling reason that the parent should not have any rights to see the child. As with Legal custody, a parent pursuing full physical custody of their child should expect that the court will initially assume a baseline of joint physical custody for both parents.
Contact Cardwell, Steigerwald Young
Whether the court reviewing your case will grant one parent full custody entirely depends on your family's unique circumstances. The experienced San Francisco child custody & visitation lawyers at Cardwell Steigerwald Young can help you navigate the best course of action and stand with you as you move forward in pursuit of the best custody rights arrangement for your child and family.