How Long Should I Expect My Contested Divorce To Take In California?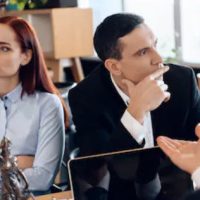 Just as there are countless ways in which a couple can come together and begin their story together, there are innumerable ways that the union can fall by the wayside. Whether the dissolution of a marriage comes unexpectedly and seems fast-paced, or you have seen the slow decay of the relationship build through the years, there comes a point where you just need to know how to put one foot in front of another. Gaining understanding and control over the things you CAN understand and influence can help you keep your mind focused on getting to the best end point possible.
When you finally do acknowledge that divorce is the next step, you may find yourself in the midst of a contested divorce. A divorce can either be uncontested or contested. An uncontested divorce can occur when both parties agree to separate and are able to work together relatively seamlessly to get through the dissolution process. If you are able to finalize an uncontested divorce, you may be able to finalize the divorce in six months or even less.
However, one should never assume that the easiest road is what will pan out for them. Divorce, and all of the division that comes with them, can be highly volatile and often lead to couples taking on a contested, rather than uncontested, divorce. The more complicated the divorce, custody, and property division arrangements are, the more likely that a divorce will be contested.
Why Do Contested Divorces Take Longer?
Contested divorces typically take longer to work through and finalize because the couple needs to work through, potentially, several complicated issues and they are not on the same page. The couple will also become subject to the court scheduling process. Just like scheduling an appointment with a doctor, the court fits you into its schedule as there is room for you. Accordingly, contested divorces can take much longer to finalize as they may be subject to court visits, court ordered mediations or negotiations, etc. It is not uncommon for complicated contested divorces to go on for years. However, the opposite also exists, and some contested divorces take only slightly longer to settle than an uncontested divorce. The timeline largely depends on the ability of the divorcing couple to communicate and come to mutual agreements.
Hot-Button Topics that Can Hang Up a Divorce
Common items that couples disagree on and lead to long contested divorce include disagreements on child support, child custody, spousal support, high-value asset division, and/or unreasonable demands by one party.
Steps to Expect in a Contested Divorce
A person who anticipates pursuing a contested divorce should expect the following, general steps to occur.
Attorney meetings – you will meet with you legal counsel and discuss your plans and goals before you move forward
Your spouse will be served divorce papers
You and your attorney will await your spouse's response to the divorce papers
You will enter the period of "Discovery," which is where both sides provide pertinent information regarding financial holdings, debts, promotions, etc.
Settlement – if the couple cannot come to the settlement terms themselves and must defer to the judge to decide, it will likely take much longer
Court
Potential Post-trial and appeals
Contact Cardwell, Steigerwald Young
The dedicated team of San Francisco divorce lawyers at Cardwell Steigerwald Young has the experience to guide clients through even the most complicated of divorce matters. Contact our team today to learn how our expertise can work for you.
Sources:
forbes.com/advisor/legal/divorce/california-divorce/
usmagazine.com/celebrity-news/pictures/hollywoods-ugliest-divorces-200949/