Heavyweight Penalties: Hiding Assets In A Divorce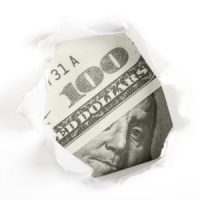 The iconic Hollywood heavyweight Sylvester Stallone was recently accused of hiding marital assets by Jennifer Flavin, Mr. Stallone's estranged wife of 25 years. According to her filing, Mr. Stallone has "engaged in the intentional dissipation, depletion and/or waste of marital assets, which has had an adverse economic impact on the marital estate."
While the Stallone/Flavin divorce is being processed in Florida, the concept of one spouse potentially hiding or diverting assets in the midst of a divorce is common throughout the country and across the globe. One of the most famous cases is that of Russian billionaire Dmitry Ryobolovlev. In the midst of divorce proceedings, Mr. Ryobolovlev's wife alleged that the billionaire had purchased an 88 million dollar vacation apartment for their 22 year old daughter as part of a scheme to hide/divert marital assets. So why, precisely, would a spouse seek to hide or divert assets? What are some signs you should look for? And, under California law, what are some of the potential penalties for hiding assets in a divorce?
Why Spouses May Try to Hide Assets
An estranged spouse may try to hide or divert assets because they do not want to split the property in accordance with the local law. California, for example, is a community property state. This means that, in general, property that is acquired by either spouse during the course of the marriage is presumed to be equally owned by both spouses. Say, for example, a couple is married and lives in San Francisco. One spouse is the CFO of a tech company and the other spouse stays home and raises the couple's two children. In most circumstances, if the couple were to divorce both spouses would have equal claim to the wealth/assets accumulated during the course of the marriage. Even if one spouse's contribution to the marriage was not monetary, but in building the home life. Assets which are considered community property in California include:
Salaries
Investment earnings
Houses
Cars
Lottery winnings
When faced with the reality of equal distribution, some spouses have attempted to divert or hide assets until after a final divorce decree is issued so they can maintain a greater percentage of the wealth.
Red Flags that Your Spouse May Be Hiding Assets
While every situation is different, a few warning signs that your spouse may be attempting to hide assets include:
Claims of a sudden decrease in wealth, but their lifestyle choices remain the same
Unusual luxury purchases
Begins gambling much more frequently
Suddenly incurs large quantities of debt
California Penalties for Hiding Assets
While, again, every situation is different, California law provides for various remedies when a spouse is caught attempting to improperly divert marital assets. These penalties can include:
Losing up to 100% of the asset
Being ordered to pay your estranged spouse's attorneys fees and costs for pursuing the hidden asset
Awarding 50% of the hidden asset to the other spouse
Contact Cardwell Steigerwald Young LLP
Divorce and property division is often a contentious business. This is even more true in high-asset divorces, which can hold even more complications. Contact the experienced San Francisco property division lawyers at Cardwell Steigerwald Young to speak to one of our dedicated  attorneys and see how our zealous representation can help you achieve the results you deserve.
Sources:
'Rocky' star Sylvester Stallone accused of hiding marital assets in divorce filing (thenationalnews.com)
codes.findlaw.com/ca/family-code/fam-sect-1101.html
codes.findlaw.com/ca/family-code/fam-sect-271.html