Items You Need to Know to Prepare for your High Net Worth Divorce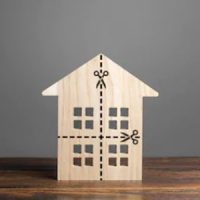 California divorce courts have seen the gamut of complications from dividing high-value assets and estates as a result of a divorce. Every divorce is unique and comes with its own challenges. But when you are dealing with the division of multiple properties, or businesses, or a disputed, hefty spousal support claim: even amicable spouses can become overwhelmed. High net worth divorces come with a lot of nuance and a lot of stress. This is one of the reasons it is so important to hire experienced legal counsel to help you navigate the process.
While the stakes are high in any divorce, high net worth divorces are simply different. There is more at stake and each individual's well-being and legacy can and will be impacted forever. This is why it is so important that you not only engage with the right legal counsel, but you prepare yourself to the best of your own abilities from day one. This article aims to highlight a few issues you should be prepared for as you head into a potential high net worth divorce.
How Will Property Be Divided?
Generally speaking, California is a community property state. What this works out to is that the California courts will, generally, consider any property or asset that was acquired during the course of the marriage to be jointly-owned, community property. This means that each partner is entitled to 50% of the communal wages, 50% of the communal debts, 50% of the acquired assets…you get the idea.
Common items that are frequently subjected to community property division can include:
The family home/equity from the home, also furnishings and appliances
Life insurance policies
Bank accounts
Investment accounts and investments such as stock portfolios
Businesses established by either spouse during the course of the marriage
Jewelry, cars, and other items of value
Reign in Your Emotions
When you feel personally invested in a high-stakes situation – emotions will naturally run high. However, it can be easy to lose sight of the big picture and end goals when we are overwhelmed in the moment. Engage with the appropriate legal experts – remember that divorce will always be hard and do your best to serve your best interests. Trust your team, work toward your end goals, and do not allow yourself to hurt your own self-interests by making impulsive or irrational decisions when you get swept away in a difficult moment.
Remember Tax Implications
Certain actions will trigger various tax implications. For example, if one spouse transfers a real estate property to the other spouse, a capital gains tax might be triggered. The fallout of this is that the tax could impact, significantly, the value of the transferred asset. This could, consequently, greatly affect the value of the asset and final settlement value. You must be careful to remember tax implications when dividing investment accounts or other stock interest as well, as unintended tax penalties can impact you. Experienced attorneys can help you navigate this area with your best foot forward.
Thoroughly inventory your assets
It is critically important that you have a full recounting of the assets to be divided in the divorce. A complete and comprehensive valuation is the goal. By understanding what you have, you can start off on the right track to a fair division of the property.
Contact Cardwell, Steigerwald Young
The skilled San Francisco property division attorneys at Cardwell, Steigerwald Young can help you to avoid dire mistakes in your divorce and proactively resolve any disputes that may arise. Contact our office today to discuss your case with experienced legal counsel.
Sources:
forbes.com/sites/maryroeloffs/2023/08/23/halle-berry-reaches-hefty-child-support-settlement-why-celebrities-end-up-paying-such-high-sums/?sh=5d0ec1ff52a9
clutchpoints.com/kevin-costners-ex-makes-huge-claim-about-his-net-worth-as-they-finalize-divorce