My California Divorce is Headed for Trial – What Does that Mean?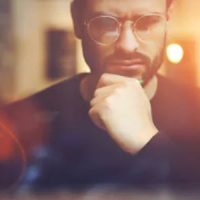 Suits and stuffy air. Divided sides. Unfamiliar court formalities and strangers learning the most intimate details of our most intimate relationship. A divorce can, essentially, completely avoid court. But only if both sides agree/settle on every single point of every single issue in the divorce. While this is possible, in most divorces there is going to be a need for some amount of court proceedings and court appearances in front of a Judge. While this can be intimidating, the word "trial" may open a whole new box of fears about the divorce process. But it doesn't need to.
Most people are familiar with the word "trial" in the context of widely publicized proceedings – such as the O.J. Simpson criminal trials, or the recent Johnny Depp and Amber Heard trials. You should rest assured that in a California divorce, if your case is slated to head to "trial," that does not mean that everything will be presented in front of a jury box filled with people. These issues are settled at what are called "bench trials."
What is a Bench Trial?
A bench trial refers to the resolution of an issue by standing before a judge. The judge reviews the facts of the case at hand and will decide on the issues and matters presented. There is not a jury present, it is simply up to the Judge's discretion how things will be resolved.
When Will a Divorce Go to Trial?
California has developed processes and procedures that encourage divorcing couples to settle divorce disputes outside of court whenever possible. Mediation and collaborative law proceedings, for example, serve as tools for couples to utilize in their divorce actions. Going about a divorce in this way, outside of court, can result in both parties having a more favorable and flexible arrangement that both sides are happy with.
However, some divorces cannot be settled cordially in outside negotiations. If you are dealing with a combative spouse, or one unwilling to negotiate to the level that the other side demands, then the court provides divorce litigation to enable both sides to finalize the divorce.
Even when court action becomes necessary, if only one or two items need to be resolved then a full trial may not be necessary. The court is able to schedule separate hearings, instead, to hear about those issues rather than hold a whole trial. An experienced attorney can help you navigate through the process of pursuing either a hearing or a trial, whatever may be most appropriate in your specific case. An attorney can help you navigate through any necessary financial disclosures, discovery, and testimony preparation for the hearing and/or trial.
While you have the right and ability to take issues to court for final settlement, you need to be aware and prepared for the fact that if you go to the court for its judgment, you have far less control of the final outcome. The Judge issues a final ruling. You should not be of a mind that you can go back to mediation or easily and successfully appeal whatever that decision may be. It is worthwhile to resolve what you can between yourselves outside of court. When that fails, the court can help.
Contact Cardwell, Steigerwald Young
The experienced San Francisco divorce lawyers at Cardwell, Steigerwald Young can help you navigate through any potential negotiation, mediation, hearings or trial that might become necessary in your divorce. Contact our office to discuss your case today.
Source:
selfhelp.courts.ca.gov/divorce/trial