Northern California Domestic Violence Slaying Highlights The Importance Of Utilizing The Law To Help Prevent Attacks On Potential Victims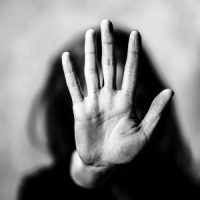 Karina Castro, a twenty-seven year old mother of one year old and seven year old girls, was killed in early September in the streets of San Carlos, California. The man charged in her killing is the father of one of her children: thirty-three year old Jose Rafael Solano Landaeta. Reportedly, Ms. Castro was attacked with a sword outside of the apartment she shared with her daughters. Both the deputies who responded to the scene, and civilian bystanders who witnessed the attack, reported being traumatized by the attack. The accused man was walking nearby and detained shortly thereafter by deputies.
Another tragic factor is that Ms. Castro obtained a restraining order against Solano earlier this year, but both parties violated the order multiple times. On this point, San Mateo County District Attorney Steve Wagstaffe said " It's something that we see constantly in the domestic violence arena….it is part of the cycle of domestic violence."
The National Coalition Against Domestic Violence reports that in California 34.9% of women and 31.1% of men will experience domestic violence in their lifetimes. The California police receive more than 150,000 calls to report incidents of domestic violence every year, and every year countless incidents of domestic violence go unreported. If you, or a loved one, is suffering from Domestic Violence, you should know that California Law has developed to help protect victims of domestic abuse. Remember that domestic violence does not always appear as something so obvious as a violent physical attack. Read on to learn more about recognizing domestic violence, and learn how California law has been developed to help protect you.
Domestic Violence as Defined by California Law
Domestic violence is so much more than simple physical attacks. You do not need to wait until your partner physically harms you before you identify the behavior as domestic abuse, or seek out help. Domestic violence is abuse or threats of abuse from an intimate partner or family member. California law states that abuse is:
Intentionally or recklessly attempting to physically harm someone,
Sexual assault
Giving someone a reasonable fear that they, or someone else, are about to be seriously hurt (such as threats or promises to harm), or
Behavior such as stalking, harassing, disturbing someone's peace, scaring them, destroying property, or physical abuse such as hitting, kicking, or physical abuse of family pets.
Domestic violence abuse does not have to be physical. It can be verbal, emotional, or psychological. Abusers will often use a combination of various forms of abuse in order to gain control over their victim.
Domestic Violence Restraining Orders
California law has developed to allow a person who is in fear of imminent violence to get an emergency protective order put in place – 24/7, any time, by calling the police. Victims can also go to court and be granted a temporary restraining order, which can act to order that the abuser cease any and all contact with the victim, to include leaving the shared residence. In some cases, a permanent restraining order may eventually be granted, which limits the restrained person from making contact with the victim for up to five years.
If a restraining order is violated, it is seen as contempt of court and the violator could receive criminal charges, criminal convictions, fines, and even jail time.
Contact Cardwell Steigerwald Young LLP
If you or someone you care about is a victim of domestic violence, the law can be utilized to help protect you. The skilled San Francisco domestic violence lawyers at Cardwell Steigerwald Young LLP are ready to zealously advocate for you and your rights. Contact our office today to confidentially discuss the details of your case.
Sources:
apnews.com/article/california-san-mateo-89643702f596f3bac182638cf29cb5c4
cpedv.org/domestic-violence-organizations-california