Pet Custody – California's Take, And How The Idea Is Growing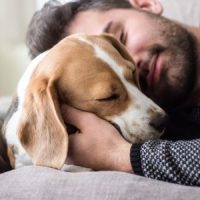 Many feel that it is an odd concept to think of an animal, like the beagle you grew up with, as property. It likely makes more sense to think of these as family members – and in 2019 California enacted a new law that works toward that ideology. Now, similar laws exist in a few jurisdictions, with D.C. being the latest principality set to pass a bill that would treat animals of divorce more like children, with the person who bought the animal or paid for its care not automatically gaining rights to it, as they likely would if the animal was considered a mere asset.
So how does the California law work?
Historical Background
It comes as no surprise to anyone who has recently tried to purchase a bernedoodle, or knows someone whose cat is undergoing treatment for cancer – pets are expensive. Up until the enactment of California's new law AB2274 regarding animals in 2019, the California legal system treated pets as though they were one of any number of assets belonging to a couple. In the case of divorce, a pet would generally, usually, be seen and treated as a valued asset. Where the pet ended up, and with whom, would be worked out as part of the division of assets subject to be split between the divorcing couple. As is done in the assignment of assets, the ownership of the animal would often go to the person who was determined to have purchased the animal. However, there was no official guidance and Judges exercised wide discretion in this. While this surely offered pet parents hope, it did not give them any definite guarantee that they would retain access to their pet after splitting with their partner.
New Law Came into Effect January 2019
AB2274 still retained language classifying a pet as community property – but better reflects that pets are distinguishable from other assets or property. The law provides direction to the courts and authorizes them to act in the pet's best interests when assigning the animal into its owner's care. Specifically, the bill authorizes the court to, upon request, assign ownership of a pet "taking into consideration the care of the pet animal." The court has the ability to go as far as having custody agreements be arranged for the animal.
Alaska and Illinois have also adopted similar laws, and it seems that D.C. is on track to be the next area to do so. Animal advocates report a hope that this kind of legislation will elevate animal rights and better protect them against instances of neglect and abuse.
Contact Cardwell, Steigerwald Young
Dissolving a marriage very rarely only affects the lives of the two people breaking up. The entire reason divorce can become complicated or messy is because it involves not only the division of property, but affects the lives of our family, our children, our pets. The experienced attorneys at Cardwell, Steigerwald Young can help you fight for what you deserve, and support you as you navigate through this difficult time. Call our office today to speak with one of our San Francisco divorce attorneys about your case.
Sources:
washingtonpost.com/dc-md-va/2022/12/13/dc-council-cat-declawing-pet-custody/
leginfo.legislature.ca.gov/faces/billTextClient.xhtml?bill_id=201720180AB2274