Can I Keep My Rings After My Relationship Dissolves?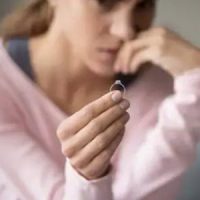 Jewelry can hold a lot of memories, and a lot of meaning. The engagement and wedding rings that are exchanged between partners are not only valuable for the monetary worth they have, but for the symbolic meaning and promise they hold. This makes it all the more difficult to determine what to do with the rings once an engagement breaks, or you realize that a marriage is well and truly over. This article aims to answer some general questions about who is typically entitled to keep a ring when a relationship is dissolved in California, and why.
Who Keeps the Engagement Ring in a Broken Engagement?
First, let's address who is entitled to keep an engagement ring if the couple never makes it down the aisle.
California Civil Code Section 1590 states that when a ring (or other property) is given from one person to another on the assumption that the two will be married, the person who gives the ring is entitled to get it back if the receiver refuses to enter the marriage, or both people mutually decide to call the wedding off.
The above mirrors a very common belief throughout time and, indeed, is reflected widely in the law of many states and nations to this day. Generally speaking, an engagement ring is seen as part of a contract for marriage. If the contract falls apart prior to marriage then the recipient of the ring is not entitled to keep it, with some very limited exceptions.
We have all seen dramatic footage from television or movies where a fiancé hurls their engagement ring into the ocean. In all likelihood, however, that person is not actually free to do that. While there are always exceptions to the rule, in such a situation an ex-fiancée may very well be able to sue to recoup the value of the lost ring. Once the couple is legally married, the law provides that ownership of the engagement ring passes to the spouse that received the ring prior to marriage.
Who Owns the Wedding Ring After a Divorce?
When a couple divorces in California they are obligated to split much of their property in accordance with California's community property laws. (There are, of course, important exceptions to this, including provisions of a signed prenuptial agreement.)
Before two people are legally married, a wedding ring is seen by the court as being the sole property of the person who bought the ring. California recognizes both community and separate property in marriages, and California case law suggests that a court will likely allow the recipient of a wedding ring to keep their ring as though it was a gift. However, the ring could also be considered a community property asset whose value needs to be distributed to both partners, particularly if it is a very costly ring. An experienced attorney should be consulted to help ascertain the details of your own case.
Contact Cardwell, Steigerwald Young LLP
The San Francisco family law attorneys at Cardwell, Steigerwald Young have the experience and knowledge required to help you successfully navigate every aspect of your divorce, including property division. Contact our Bay area office today to speak with a dedicated attorney about your case.
Sources:
leginfo.legislature.ca.gov/faces/codes_displaySection.xhtml?sectionNum=1590.&lawCode=CIV
kissrichmond.com/1823402/real-talk-california-man-sues-former-fiancee-for-53k-engagement-ring/