So You've Received A Petition And Summons (FL-100 And FL-110)…Now What?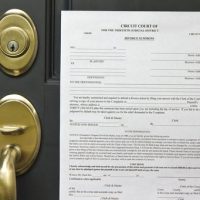 For many people, the court system is a total enigma. Many people do not regularly operate within a court or legal system. Indeed, many people's first exposure to the court system is when they find themselves involved in a divorce or separation action. This can make all of the various forms and filing requirements confusing and, maybe even overwhelming. So, once you have received a petition and summons, FL-100 and FL-110 in California, what are you supposed to do? Can you ignore these forms? What does this mean? This article aims to address some of these general questions.
What is FL-100 and FL-110
The FL-100 and FL-110 forms are official documents that signal your spouse or domestic partner has petitioned the court to ask that your marriage or domestic partnership be changed. This could mean that your partner is seeking a divorce, which legally ends a marriage. It could also signal that they are seeking a legal separation or annulment. If your partner is seeking a legal separation this means that your partner has not asked the court to legally end your relationship, but a legal separation will, generally, work to legally separate a couples' finances. An annulment, on the other hand, is a pronouncement from the court that your partnership/marriage was never legal.
The precise nature of the petition and what your partner is seeking is specified within the form itself. By reading the form you will be able to see a box where the appropriate item that is being petitioned for is identified. The forms will also specify items that your partner is asking the court to decide. This can include the splitting of debts, assets, properties, allocation/determination of spousal support, and determination of child support.
Do You Have to Respond?
Even if you are firmly opposed to what your spouse is seeking from the court, it is likely quite inadvisable to take no action after receiving these forms. Silence in the face of a petition and summons is not an effective protest. If you fail to file a response with the court (form FL-120) within 30 days then your partner can request that the court decide your case via default. This means that the case would be decided without the judge hearing from you or garnering your input. This may result in the court granting many or all of your spouse's requests. The court could also order that you pay your spouse's attorney's fees as well.
If you choose to respond to the summons, it indicates that you will participate in the court process. You and your spouse/partner are still free to come to a resolution outside of court as well. However, responding to the petition and summons will help you not fall into a default judgment. Partners also have the option to agree to a separate written agreement and enter into a default with an agreement. In this scenario, the court decides your case based on information provided by one spouse, and the separate agreement is included as part of the order.
Contact Cardwell, Steigerwald Young
The dissolution of a relationship can be a dramatic, even traumatic, experience. A knowledgeable attorney can help ensure that you are making the best decisions for yourself and your family as you move forward into whatever the future holds. Call the San Francisco divorce attorneys at Cardwell, Steigerwald Young to discuss your family law issue today.
Sources:
courts.ca.gov/documents/fl120.pdf
Legal separation | California Courts | Self Help Guide