Common Mistakes You Can Avoid In Your Divorce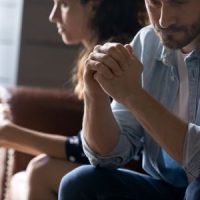 While going through a divorce can feel very overwhelming and isolating, those couples going through it should take comfort from knowing that millions of others actually HAVE walked down this same path. There are many lessons we can take from those divorce cases that preceded us. An error is really only a mistake if we make it more than once – here are some items to keep in mind that others have cited they wished they knew before going through their own divorce
Not Hiring an Attorney
We know. Hiring legal counsel can feel stressful and may seem expensive or excessive. Your partner may be pushing you to move forward in the process and settle it "just the two of you," or insist that THEIR attorney can look out for both of you. It is, plain and simple, always in your best interest to go through a process as monumental as a divorce with expert legal counsel by your side. This is particularly true if your spouse has engaged an attorney. Your spouse's attorney must serve their clients' best interests – not yours. They do not have their clients' ex-partner's best interest at heart.
If your ex's attorney drafted the marital settlement agreement then it is highly advisable that you engage your own legal counsel to review the terms. It is even more highly advised that you engage an attorney from the beginning, so they can work the divorce action forward with your best interests being represented throughout the proceedings. After a divorce settlement is signed a Judge will look critically at a request for an amendment simply due to the fact that you claim you signed something you did not fully understand.
Failing to Diligently Inventory Assets or Debts
As part of the divorce proceedings both parties will be expected to be completely transparent about their financial situations. As previously discussed in this blog, each spouse has a fiduciary duty to act in good faith toward their spouse. Because a divorce and division of assets will affect your spouse's well-being, both sides are required to be open and honest about where they stand financially.
The items that you will need to produce include an inventory (accounting) of every debt and asset you have. Failing to list an asset or debt could be a complete mistake – but it could look like you are trying to hide the asset/breach your fiduciary duty to your spouse. In the best case scenario forgetting to list an asset that should have been factored into the calculation of dividing assets will likely require the parties to re-open the settlement agreement, costing time, money, and reliving this chapter of your life you thought you had ended.
Being Too Rigid in Custody/Visitation Arrangements
Divorce can feel very emotionally driven. This is particularly true when children are involved, and some parents have made the mistake of trying to overly-limit their spouse's time with their children. While these instincts often stem from the best of intentions, it can actually cause arguments, estrangement, and significant damage in the long run. It is generally in the child's best interest to have both parents actively involved in their life. If parents can manage to foster a healthy integration of each parent into multiple aspects of the child's life then the child benefits from that
Contact Cardwell, Steigerwald Young LLP
Our San Francisco divorce lawyers have the skills and experience necessary to guide you through even the most complicated divorce action. Contact Cardwell, Steigerwald Young LLP today to discuss your case.
Sources:
reuters.com/world/us/john-paulsons-wife-sues-him-1-bln-says-he-is-hiding-money-divorce-2022-07-07/
forbes.com/advisor/legal/divorce/contested-divorce/