Suicidal Ideation And Child Custody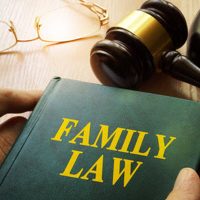 Suicidal ideation, and actual suicide attempts, are real. It is a very concerning, very stark reality that many parents who are dissolving their relationship are also dealing with an ex-partner who has suicidal ideation or has made a suicide attempt. When you share minor children with a person suffering this level of depression parents can feel paralyzed – and even terrified. What should they do? What if their child is exposed to something unimaginable? What if your child is in danger? Is there something you can do?
The answer is, usually, yes. The California court system considers petitions for immediate sole custody being granted to one parent, at least on a temporary basis, when there are allegations of suicide attempts or ideations.
Child Endangerment
As anyone who finds themselves in such a precarious situation knows, suicidal parents are not just a danger to themselves. They can also endanger the lives and wellbeing of the people around them, including children. A suicidal parent could commit suicide in front of the child, or in the vicinity of the child. The suicidal parent could harm their child during a suicide attempt – whether intentionally or unintentionally. The scenarios are very real, there have been plenty of tragic news stories that illustrate this point without detailing further here.
Something like suicidal ideation is harder to quantify than an actual suicide attempt. There is less concrete evidence of what is going on in the parents' mind. However, a parent who is thinking of suicide can pose a danger to their child. The court does not take child endangerment, or accusations of child endangerment, lightly, and will investigate petitions for a custody change due to suicide attempts or ideation very seriously. This investigation should flesh out how serious the ideation is, and the court will react accordingly.
How Do you Pursue Sole Custody in These Cases?
Because a suicidal parent is an imminent danger to the child, the other parent should be thinking about submitting an emergency application to the court for sole physical custody and no parenting time allowed to the other parent – or set limits for supervised visitation. Such as having the visits via phone call or through a professionally monitored service.
How Long Should the Suicidal Parent Lose Custody?
Just as there is no cut and dry answer in evaluating sincerity in suicidal ideation, there is no cut and dry answer regarding when a suicidal parent is no longer a danger to themselves and their child. A potential solution is to have objective health care professionals monitor the parent and make recommendations regarding when the parent should regain some level of parenting time, and what that time should be.
A suicidal parent may only lose custody for a week or two, it could be months, or the child could grow to adulthood without the parent ever regaining sufficient stability to be considered a safe parent to that child. What is most important is that the needs and safety of the child are met, regardless of what custody arrangements occur to make that happen.
Contact Cardwell, Steigerwald Young
The dissolution of any marriage or partnership is hard. Adding custody disputes and a genuine fear of your child being endangered by your former partner takes things to a whole different level. Seek legal advice on your specific situation. The San Francisco child custody and visitation lawyers at Cardwell, Steigerwald Young have helped many clients navigate through child custody issues and are standing by to discuss the specifics of your own case.
Sources:
Get Immediate Help | MentalHealth.gov
FL-305 Temporary Emergency (Ex Parte) Orders (ca.gov)