Third-Party Custody, Part One: Can Someone Other Than a Parent Gain Child Custody in California?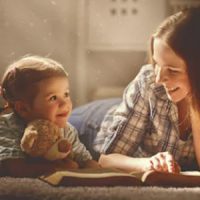 A non-parent might be interested in learning more about pursuing custody of an underage child (or dependent adult) for a number of reasons. Seeking custody may not have anything to do with "bad behavior" taken by the parent – sometimes, it might just be in the best interest of the child for custody to be granted to a third party.
This article is part one of a two-part series that will explain some basic issues and key items to keep in mind if a third-party files for custody of your minor child, or if you are considering filing for third-party custody.
The Child's Best Interest is the Priority
The court-deemed necessity of the custody change, and the best interest of the child, is really the key here. Generally speaking, courts presume that the best interests of children are served by their parents retaining custody. Third parties who are seeking to gain custody of a child need to anticipate that they will need to rebut this presumption and show to the court why the best interests of the kids are actually served by the third-party gaining custody. Speaking to an experienced family law attorney can help ensure that you fully represent the appropriateness for your petition for custody.
Are There Limits on Who can File for Non-Parent Custody in California?
California does not limit who may apply to gain custody over a minor child. However, the individual must demonstrate to the court that they have "legal standing" to request custody. This legal standing is established by demonstrating to the court that the third-party has a sufficient connection to/interest in the child's custody. For example, a grandparent who has served as the child's primary parent figure for several years will likely be deemed to have established "legal standing."
The above is simply one example. A number of individuals in different situations might establish this standing. This means that family or extended family (such as Grandparents, Aunts, Uncles, Cousins, Adult Siblings) or friends can apply to gain custody. It is important to note that applying for custody is not the same as retaining/being granted custody. Someone does not insert a right to custody by simply filing for custody.
When Would a Third-Party Need to Obtain Custody?
Countless situations might create a need for a third party to become a legal guardian/take custody of a minor child. As just one example, imagine that a medical emergency has led to a single mother falling into a coma and being placed on life support. A third party may need to step in in this situation to take responsibility for the woman's minor child. One should not assume that this kind of custody grant will last forever – if the incapacitated parent regains the ability to care for the child then there is every reason to believe that the prior custody arrangements that were in place before the illness will be reinstated. Every case is unique and the details of each individual case should be examined by an experienced attorney in order to understand what you might expect in your own case moving forward.
What Does Retaining Non-Parent Custody Entail in California?
Becoming a guardian to a minor child means that you will be tasked with some important responsibilities. Not only will the person obtaining custody be charged with the daily care and raising of a child, but they would also maintain responsibilities such as:
Applying for health insurance and seeking any necessary medical care
May have a role in managing the child's estate
Remember: Parents (usually) retain rights
Absent a revocation of a parent's rights, a third-party guardian should anticipate that the child's parents retain some rights. Because of this the guardian should anticipate that the parents may have the right/may pursue reasonable visitation. If there is a compelling reason why a parent should not retain any rights to the child, be prepared to give evidence to the court as to why that is the case.
Contact Cardwell, Steigerwald Young
Our experienced San Francisco child custody lawyers are standing by to help you in any custody matter.
Sources:
leginfo.legislature.ca.gov/faces/codes_displaySection.xhtml?sectionNum=3041.&lawCode=FAM
Grandparents balance the struggles and joy of adoption – Los Angeles Times (latimes.com)