Assets People Commonly Forget to Consider in California Divorces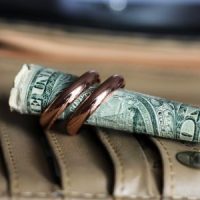 If you are in the midst of a divorce, odds are you have seven thousand and one things on your mind at the same time. With so much occupying your mind and time it is completely reasonable to want to double check and try to make sure that you are not missing something in your financial docket. The aim of this article is to help you begin thinking about the kinds of things in your own life that may have fallen off the radar.
We have split commonly overlooked items into four separate categories for you to review. Some items are easy to remember – such as owning a plane. However, items that are related to that asset may not come to mind so quickly. For instance – have you pre-paid the rent for the hangar that the plane is stored in? Reviewing these categories may help you remember some items that may have slipped your mind before.
It is critically important to do your best to stay present and mindful when you are sorting through the financial details of your divorce. How this piece of your divorce agreement is handled will have long-lasting effects on your future. Keep the following commonly-forgotten items in mind and you will be on your way to crafting a divorce with a fair and beneficial settlement agreement.
Earnings
It is pretty easy to remember a regular paycheck that hits twice a month. However, not all earnings are manifested in this way. For example, do you or your spouse own a side business that earns a profit? What about rental properties, or a vacation rental? Everyone remembers the regular paycheck, but don't forget about the other money-making items that could potentially be relevant. Other examples of potential items include:
Unused work bonuses
Unpaid realtor commission sales
Certain Medical Benefits
Investments
In some marriages one partner may have been more involved in the financial dealings. Compile all of the information that you have pertaining to the investments you have made so you can discuss best steps with your divorce team. Relevant items to consider could include:
Property options or stock options
Copyrights and Patents, and associated royalties
Savings bonds and securities
"Banked" land or property – this asset may be easily forgotten, as it very well may be vacant or unused and therefore not generating income.
Prepaid car insurance
Benefits from life insurance policies
Forgotten or little-used bank accounts
Bank accounts set up in the name of a child
Pre-paid Entertainment
Some types of fun, hobbies, or just plain old relaxation cost money. Has any of that been prepaid? Consider whether the following should be discussed with your attorney:
Frequent flier miles or points
Ownership in timeshare Properties
Country club or spa memberships
Collectible items such as classic cars, valuable jewelry, antiques, etc.
Prepaid boat dock leases or airplane hangar leases
Season tickets for sports teams, fine arts events, orchestras, etc.
Records Are Vital
Remember the importance of documentation. Credit card statements, receipts, tax returns, accountings from owned businesses – all of these items can be vital in establishing value and worth of assets. Forgetting items and failing to completely and fully disclose vital assets can lead to future headaches and additional costs down the road.
Contact Cardwell, Steigerwald Young
The accomplished San Francisco property division lawyers at Cardwell, Steigerwald Young have the expertise that you need to ensure that every step you take leads you to the best outcome possible in your property division case. Contact our office today to begin speaking with our respected team of professionals.
Sources:
pagesix.com/2022/09/22/kris-jenner-is-so-wealthy-she-forgot-she-owned-a-beverly-hills-condo/
selfhelp.courts.ca.gov/divorce/financial-disclosures#:~:text=Sharing%20information%20about%20your%20finances,share%20them%20with%20your%20spouse