Britney Spears Case: Under What Grounds Can a California Prenup be Challenged?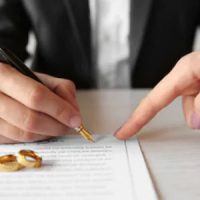 There has been a lot of buzz in recent days surrounding Britney Spears and her marriage to – and divorce from – Sam Asghari. While buzz seems to always surround Ms. Spears, the rumors surrounding her most recent divorce have cast even more of a light on the pop-star.
After a documentary recently released from TMZ, one of the most buzzed about rumors relates to the prenup entered into by Ms. Spears and Mr. Asghari. There have been reports that Mr. Asghari allegedly plans to get Ms. Spears to concede to handing over more than he would be entitled to under the terms of the prenuptial agreement. Mr. Asghari's side refutes these claims, stating that Mr. Asghari has no ill intentions toward Ms. Spears. This is a story very much in the public eye, and we are sure to see more additional developments before the case is settled away.
Whether the rumors regarding challenges to the Spears/Asghari prenuptial agreement are true, recent events do highlight the question: on what grounds can a prenuptial agreement be challenged in California? This article aims to discuss some basic issues on the topic.
Grounds to Challenge a Prenuptial Agreement in California
To successfully challenge the terms of a prenuptial agreement, one of the parties involved in the prenuptial agreement must successfully argue to the court that the contract (prenuptial agreement) should be considered invalid. California courts recognize several potential grounds that may result in overturning part (or all) of a prenuptial agreement. These grounds include (but are not limited to):
Agreement was Entered into Involuntarily
For a contract to be legal and binding it must have been entered into voluntarily by each party. This includes a requirement that both parties of the contract had the legal capacity to agree to the contract. A contract might be found to be invalid if, for example, the court found there was sufficient evidence to show that the contract was entered into as a result of fraud, undue influence, or duress.
Under California law, if parties wish to enter into a valid prenuptial agreement, they should ensure that both sides have legal representation (or waive the right to such representation, in writing), both sides have at least seven days to review the agreement, ensure both sides are informed of the agreement terms and the effect those terms will have, and that both parties sign without any influences from fraud, duress, or otherwise undue influence.
Agreement was Unconscionable
A prenuptial agreement will be deemed invalid if it is unconscionable. This means that a court finds it to be so unfair or oppressive that it suggests there was some form of abuse in its creation. Such unconscionability may be found by the courts if the terms of the agreement and the partner's assets were not fully disclosed, if the other partner did not appropriately waive the right to disclosure, and the partner did not have, or could not have reasonably had, adequate knowledge of the other party's assets/obligations.
Unenforceable Spousal Support Waivers
While a prenuptial agreement may validly waive the right to future spousal support, those terms are only valid under specific circumstances, if many caveats are met. An experienced California family law attorney can help you craft a valid prenuptial agreement, and/or review the terms and circumstances of an existing prenup to help you determine its validity.
Illegal Terms
There are limits to what can be decided in a prenuptial agreement. Some issues, such as child support, are not permitted to be decided via a prenuptial agreement. If you have such terms in your prenuptial agreement, reach out to an experienced legal professional.
Contact Cardwell, Steigerwald Young
The experienced San Francisco family lawyers at Cardwell, Steigerwald Young can help you with any of your prenuptial or postnuptial agreement needs. Contact our office to begin speaking with a professional today.
Sources:
pagesix.com/2023/08/16/sam-asghari-threatening-to-release-embarrassing-britney-spears-info-if-prenup-is-not-renegotiated/
rollingstone.com/music/music-news/britney-spears-divorce-sam-asghari-not-challenging-prenup-1234808908/