Filing First, Filing Right: Child Custody And California Jurisdiction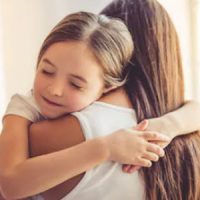 Child custody and support issues are usually the most hotly contested items in any divorce action. But what about when you have a choice of which court system you process claims through, and that choice could affect the outcome of your case?
Some families' circumstances are such that more than one state's court system could, potentially, handle their child custody and child support case. This is important, because different states follow different rules and guidelines – the outcome of your case could potentially look very different if processed in one location vs. another. So much so, in fact, that this issue has led to contentious battles in family court for decades.
In cases where more than one state could exercise jurisdiction over a custody/support action, it is often advantageous to file first so you can select the venue. One recent couple whose situation highlights this scenario is none other than Hollywood A-listers Olivia Wilde and Jason Sudeikis.
Wilde/Sudeikis Case
Ms. Wilde and Mr. Sudeikis have been working through the dissolution of their relationship in California. It made headlines when Mr. Sudeikis/his legal team publicly served Ms. Wilde on stage at CinemaCon, notifying her that he was acting to try and remove their child custody case to New York State.
Several valid reasons exist for one parent wanting to select one venue over another. And, as previously stated, sometimes more than one state COULD exercise such jurisdiction over the case, dependent on the circumstances. However, while two venues COULD process a case, they cannot/will not BOTH process the same case at the same time. This means that, frequently, one court will defer to the jurisdiction of the other. In the Wilde/Sudeikis case, the New York judge determined that it was in the best interest of justice for the child support petition to be heard in California.
The outcome of this case reflects the importance of understanding two vital concepts:
Filing first (so you might)
Choose your (appropriate) venue
Filing First
A court will dismiss a case if it is filed with a court that does not have jurisdiction. Jurisdiction is important – it is established by fulfilling certain requirements that establish that a particular court in a particular area has an interest in how the case is decided. Depending on the family's circumstances, multiple courts might be able to properly exercise jurisdiction over a case. However, both courts won't exercise that jurisdiction – one will defer to the other. This is why in these circumstances it is important to file FIRST – so you  likely have the opportunity to file with the court and select which venue will hear your case.
An example of this scenario might be if, for instance, two parents have a baby in California. Shortly after the baby is born one parent and the baby move to Maryland, while the other parent stays in California. One year later the parents file for divorce and child support/custody hearings. Depending on the specifics of the case, either Maryland OR California could exercise jurisdiction over the case.
When more than one state could exercise jurisdiction, it can become very important to file first. If a case is properly filed in one court it will likely be the place the case is heard, even if it MIGHT have been processed in a different court if the case had been filed THERE first.  Therefore, filing first is advantageous in that whoever files first will likely choose the venue.
All of this is, of course, dependent on a court actually having jurisdiction.
How Do I Know if California Has Jurisdiction Over My Case?
California has adopted a version of the Uniform Child Custody Enforcement Act (UCCJEA). California will have jurisdiction over a child support/custody case if California is the "home state." The home state is where a child has lived with a parent for six consecutive months, or since birth for younger babies.
Some of the other basis for jurisdiction is that the child and one of their parents have significant connections with California, that it is a more appropriate venue, and "vacuum jurisdiction," which is when the child has not been in any state for a long enough period of time to establish jurisdiction. California will also consider cases where there is an emergency that threatens the child's safety.
Contact Cardwell, Steigerwald Young
Contact the San Francisco child custody lawyers at Cardwell, Steigerwald Young to speak with an experienced attorney about any custody issue you might be facing.
Sources:
Olivia Wilde Wins Battle in Custody Fight with Jason Sudeikis (tmz.com)
courts.ca.gov/documents/BTB_23_5F_1.pdf