Post-Judgement Modifications In California Divorce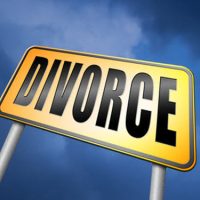 Couples fight hard to get to the finish line of a divorce. It is rare indeed when someone can say they left a divorce settlement with everything they could have ever wanted and are completely happy – but invariably, even the most contentious divorces eventually come to an end. When that final divorce judgment is entered, it is meant to be binding on the parties and close the matter. However, circumstances often change over time. What happens when a judgment that was fair and reasonable at the time of signing becomes unfair or unworkable in the future? In California, the procedure in place is that of seeking a pose-judgment modification. This article aims to briefly discuss post-judgement modifications: what they are, what they might address, and other details that may help readers to navigate this complexity in the law.
California Post-Judgment Modifications
Post-judgment modifications refer to a change that is made to your existing final divorce judgment. Modifications to this final order may be made to address several issues which may change over time – issues with child custody, child support, spousal support, etc. Post-judgement modifications are governed by the California Family Code, which details the various procedures and requirements necessary to have an order drafted and apply those changes to the prior order.
California generally recognizes two types of post-judgement modification: Modification by agreement, and modification by court order. If both parties agree that there should be a change made in the final judgment, then the parties submit a written request to the court for the court's approval of the change. A modification by court order, on the other hand, will take place if one party requests a change to the judgment without the approval/agreement of the other divorcing party. In these situations, the court reviews the requested change and makes a determination of whether the requested change is allowable/permissible.
Child Custody and Visitation Orders
Some of the items most prone to change via a post-judgement modification include details of child custody and visitation orders. California courts will modify child custody or visitation orders if there has been a significant change in circumstances since the original order was entered. The change at issue must be significant enough to justify the proposed modification and it must affect the child's best interest. Some examples of changes that may lead to a changed order include relocation of one of the parents, or a change in the living arrangements of one of the parents. A change that could deem a change in the child support order necessary include the job loss of one of the parents.
Requesting a Post-Judgement Modification
Filers wishing to receive a post-judgement modification order will need to file a court motion. The motion should include an explanation of why the change is being requested and any evidence that backs up the request (for example, unemployment checks could be evidence of job loss, a new mortgage statement could evidence a move to a new location, etc.) The other party will be granted an opportunity to respond to the requested change before any new order is put in place.
Contact Cardwell, Steigerwald Young
Whether you are facing a change in circumstances, or are wondering how to respond to your ex-partner's request for a post-judgment change order, the experienced San Francisco family lawyers at Cardwell, Steigerwald Young can help you navigate through any potential issue that you might be facing. Contact our office today to speak with one of our skilled attorneys.
Source:
selfhelp.courts.ca.gov/request-for-order/custody-visitation